Vegetarian Spring Menu
Saturday March 24th 2018 - 6.00 p.m.
In the Edelbrandhaus of the RotHweinHotel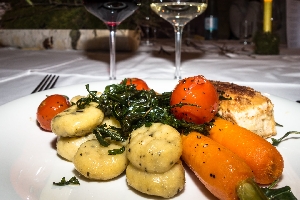 Price per Person: 65,00 €
Also available as vegan menu, please tell us at booking.
You can get more informationen in our events newsletter: download pdf.

Please note that for all events binding reservation is required.
For reservations or further information please mail to: