Conference
You also can book us for conferences and seminars.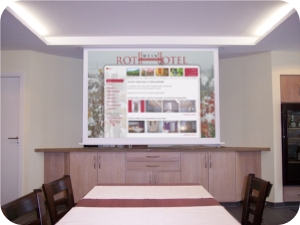 Our hotel has a meeting room for up to 20 persons. It's equipped with beamer, projection screen, DSL internet access points, flip chart and so on.
In breaks we will serve refreshments like typical frankonian snacks, sandwiches or cakes and coffee.
For conference lunches as well as your individual evening program, for example a wine tasting with Franconian snacks, we invite you to our historical vaulted cellar.
Please feel free to contact us with your wishes and ideas.