Sachs Weinreise
WEIN-WANDER-REISEN dates 2018
Friday April 20th 2018 to Tuesday October 30th 2018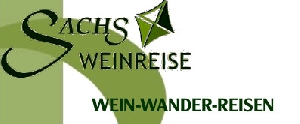 WEIN-WANDER-REISEN an der Mainschleife oder rund um Castell mit Übernachtung im Rothweinhotel.
Viele Termine zwischen April und Oktober 2018 oder auch als Gutschein zu Ihrem Wunschtermin buchbar.
You can get more informationen in our events newsletter: download pdf.
Or directly on the website of Sachs Weinreise: www.sachs-weinreisen.de.

Please note that for all events binding reservation is required.
For reservations or further information please mail to: